You can upgrade your Vimeotheque PRO package from your Vimeotheque account by navigating to Purchases page and clicking the Upgrade link next to your purchase.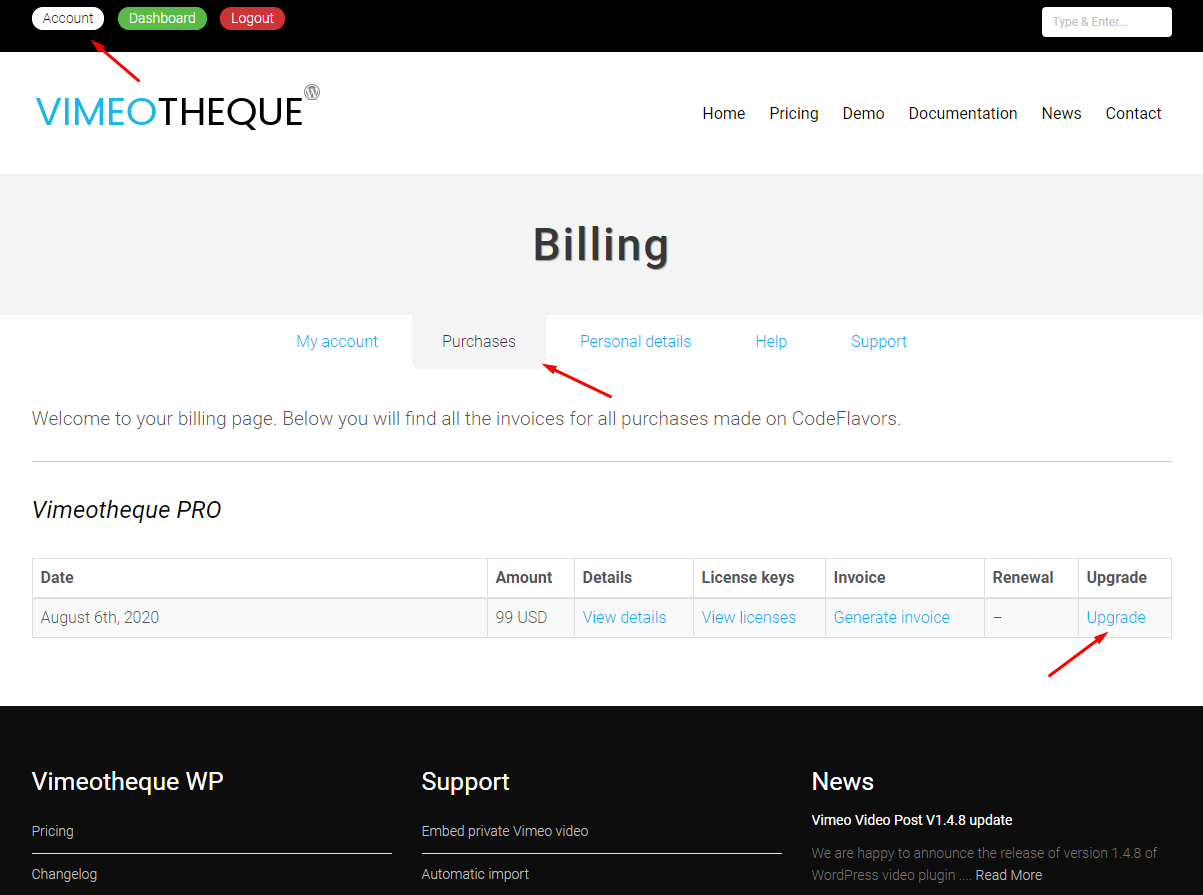 The initial price will be deducted from the upgrade price. For example, if you paid $49 for a single website package and you want to upgrade to the 5 websites package, your initial payment of $49 will be deducted from the full price of the upgrade package.
Upgrades can be made only if the purchase is still active. Expired purchases will require renewal before being to upgrade.
Was this article helpful?