In case you want to migrate a license key from one domain to another (ie. you activated the license key on a demo domain and want to move it on your live website), you must first login and navigate to your account page.
License key migration
In your account's page you can find all files you purchased license keys for; click on Manage keys button for Vimeotheque PRO to open the associated license keys page.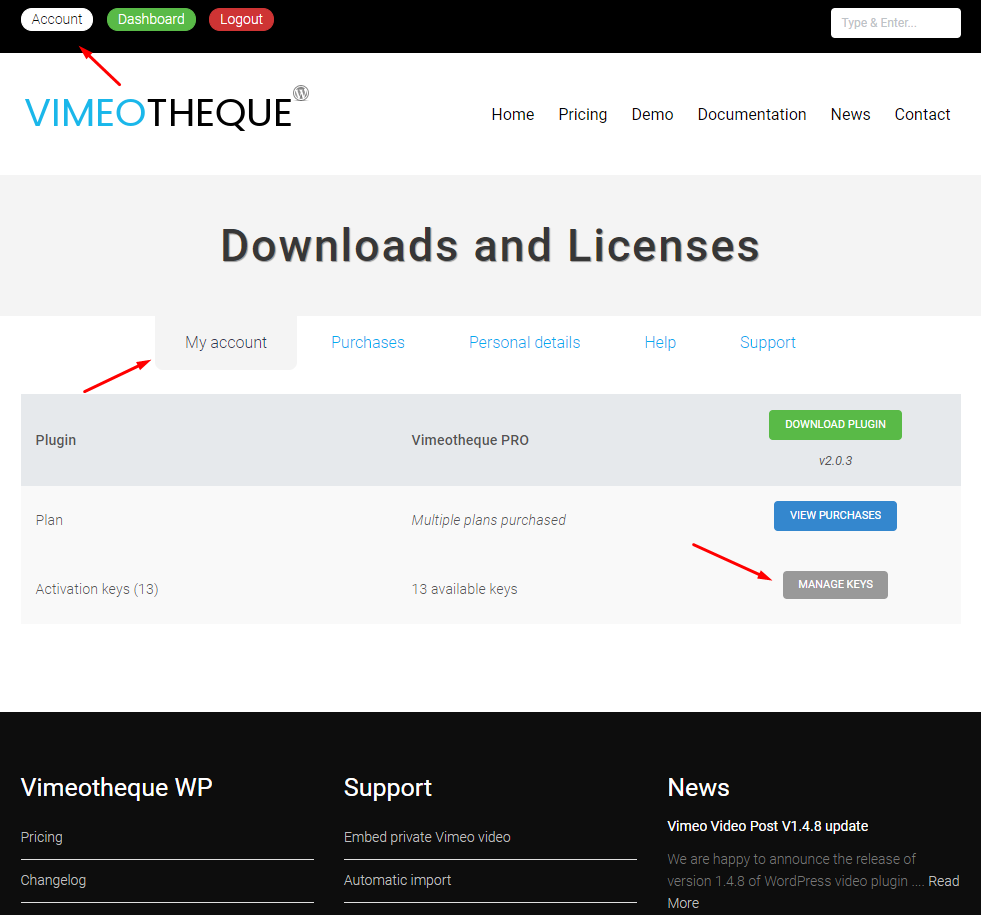 Once on license keys page, click "Deactivate" button next to the key you want to deactivate; this will detach the license key on our system from your currently licensed domain.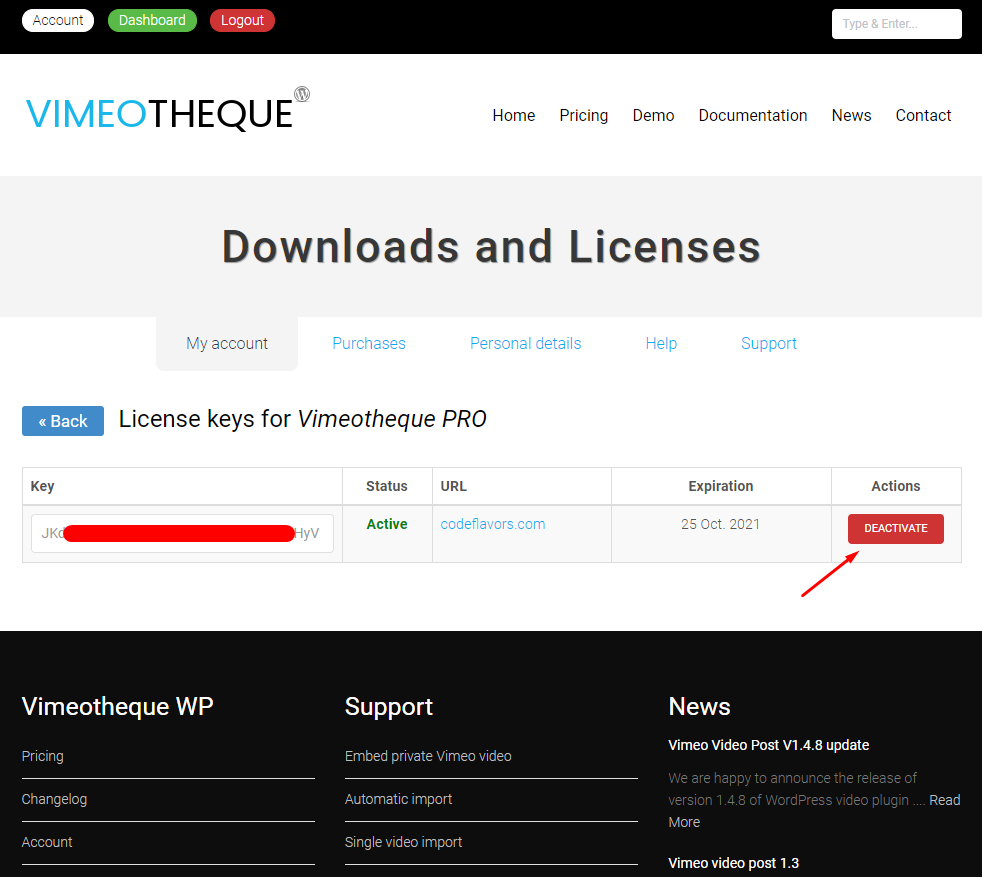 Next, go to your new website and navigate to Vimeotheque Settings page, tab API & License. Enter the license key and save the settings. If everything went well, you should notice that the invalid license alert is gone.
Please note: In case you entered the license key while active on a different domain and you got the notice saying that your license key is invalid, remove the license key from the settings and save with the field being empty and then enter the license key again and save one more time. If even after doing this you see the license notice, please contact us to help you solve the issue.
License key expiration
All license keys expire after 1 year from the date of the purchase. A license key grants you access to updates and priority support. After the 1 year period expires, you have the option to renew your license key.
If a license key expires, Vimeotheque PRO will continue to work but you can't update to latest version unless you renew the license key. Since the free version of Vimeotheque receives regular updates for bugs and security issues, by constantly updating the free version without updating Vimeotheque PRO, the two plugins will eventually go out of sync and this may cause errors or missing functionality.
Was this article helpful?