Priority support is available only if your Vimeotheque PRO purchase is active. All purchases are active for one year from the date of the purchase.
How to create a support ticket
Support tickets can be created from your account by going to Support and clicking the Open support ticket button.
To submit support tickets you must be logged in.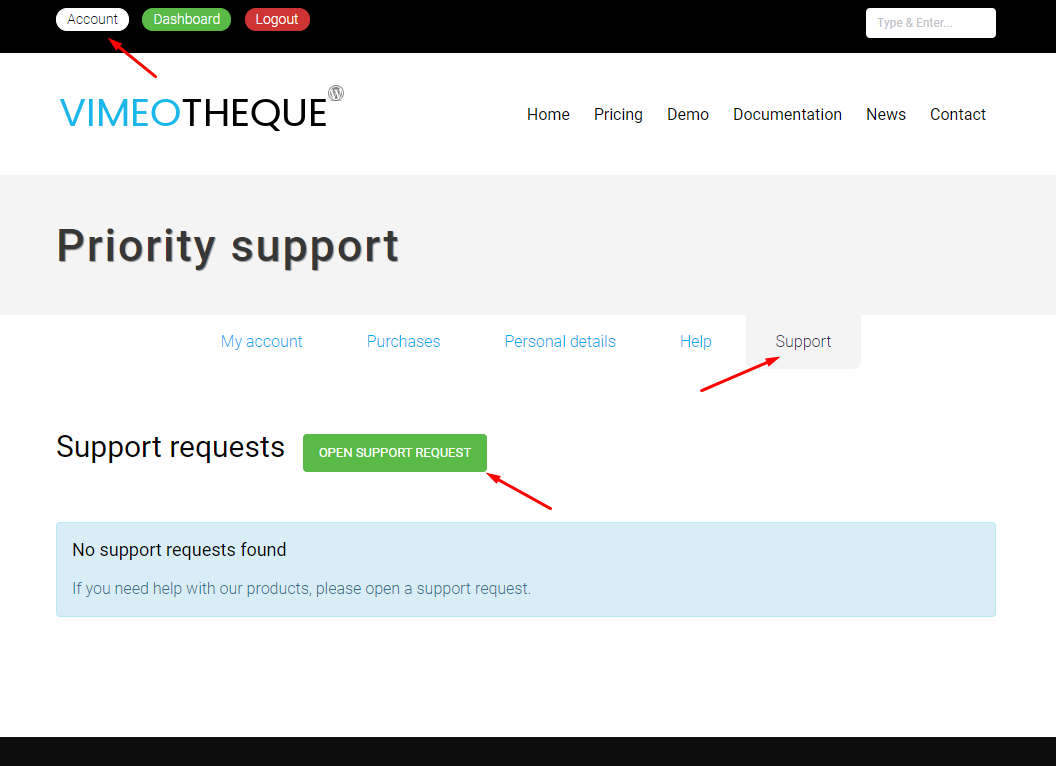 When submitting support tickets it is very useful to send your Vimeotheque installation information which can be copied from plugin Status page.

The information copied from the status page is mainly related to Vimeotheque's setup on your website and general information regarding your server.
When you receive a reply to your ticket from our staff you will be notified about it on the email address you entered when you created your account. Please make sure that emails from our domain (vimeotheque.com) can reach your inbox, otherwise you might miss notifications.
To make sure you receive fast responses to your support tickets, please do not reply the notification emails received when your ticket is replied and use the suport system available on our website.
All support tickets and replies can be found in your Vimeotheque Account, into the Support section.
Was this article helpful?