Vimeotheque plugin will import Vimeo videos into WordPress as custom post type vimeo-video having taxonomies vimeo-videos for categories and vimeo-tag for tags.
By default, the permalink structure when viewing a single video post will be
https://website.com/
vimeo-video/post-permalink
The permalink slugs can be modified from Vimeotheque Settings page, under Post Options.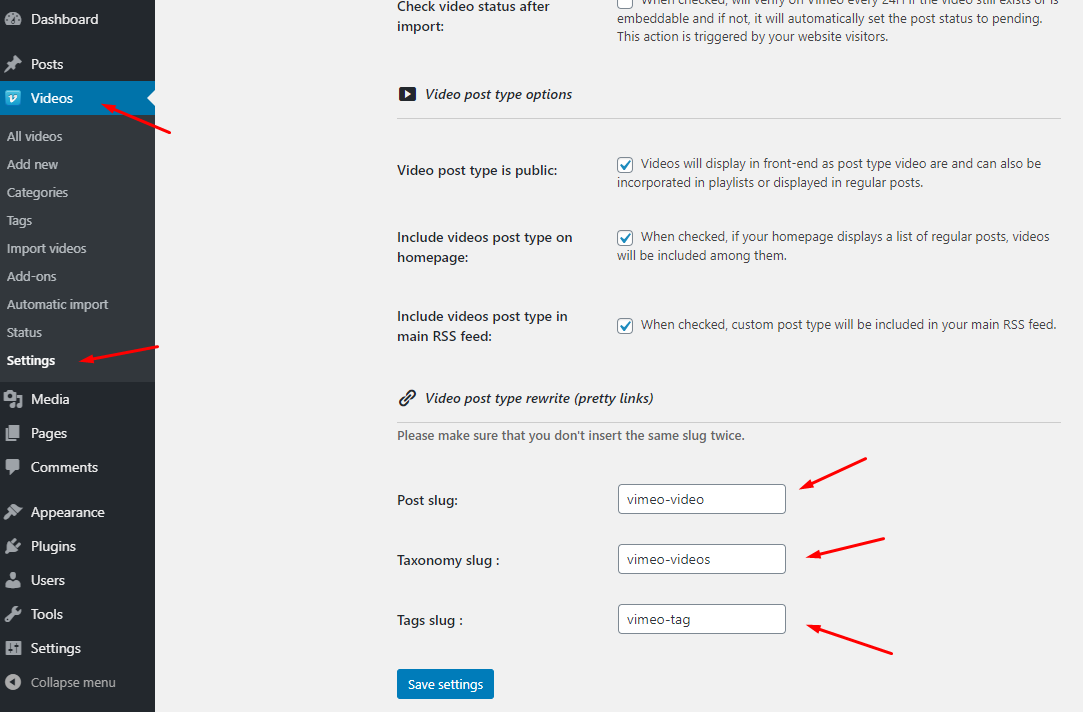 Slugs must not have any spaces or special characters and must be unique. A good rule is to use only letters, numbers, underscores and hyphens (ie. video-post or video_post).
If you happen to see 404 page after changing the permalinks, see How to solve 404 errors.
Was this article helpful?