Premium support is available only for paying customers from the Vimeotheque PRO account. Replies to priority support tickets take precedence over all support requests.
During a support request, support representatives will offer to log in to paid user WordPress dashboard and connect to the website by FTP/SFTP to solve and debug issues. This service is not available for free users.
The priority support system
To get access to priority support simply log into your Vimeotheque account and go to Support.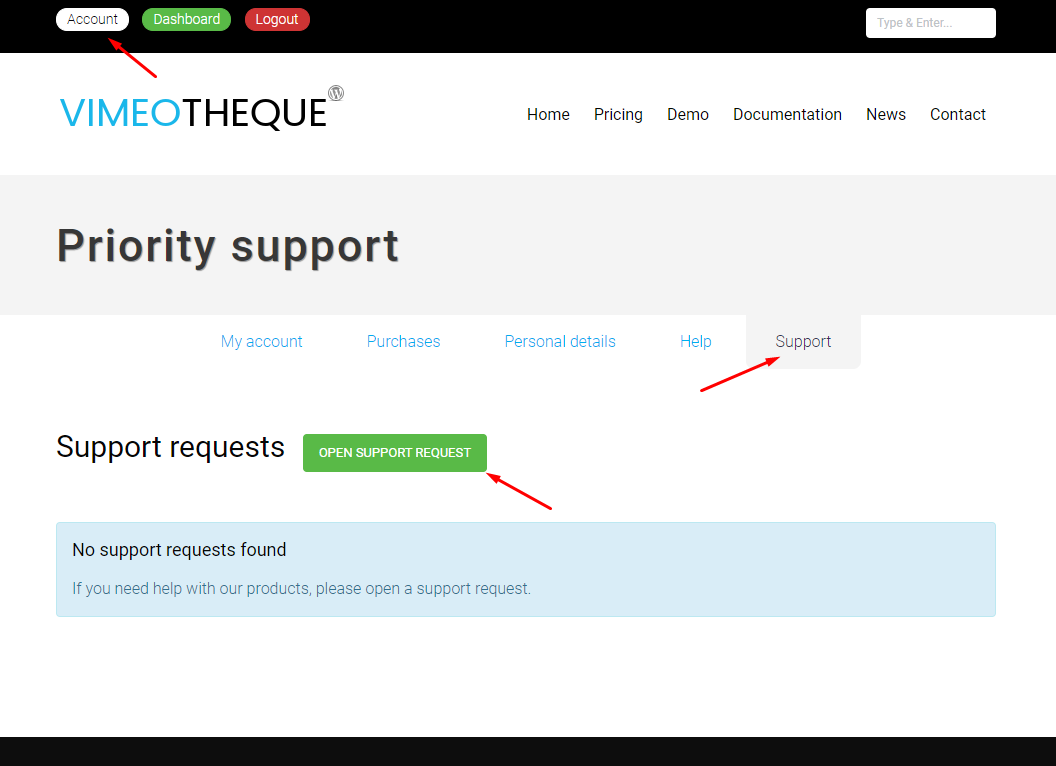 All support requests will be listed in this section. When submitting a support request you might be asked to provide installation details (the output from Vimeotheque Status page) or temporary login for the WP admin.
Tips that will speed up support
When submitting a support request it usually helps if you provide the following:
Status information
The information from Vimeotheque Status page is very useful to understand your setup and get a first hand idea of what is installed and how the plugin options are set.
Links to pages
Links to your website pages showing the issue you have, even if output is missing from the page (ie. the video embed is missing).
Screenshots or video screencasts
If possible, send screenshots you think are relevant to help us identify the problem. Ideally, creating a screencast would be better because it helps us identify the problem even faster.
WP Admin access
Even with a very descriptive message and screenshots or screencasts, in most cases we need access to your WP admin to test and debug; the level of access must be administrative and it's best if it's a temporary account that you can remove after the issue is solved. When sending access information please make sure the following information is included in order to save additional back and forth communication time:
URL to your WP admin;
administrator level username;
the associated password for the admin account;
In some cases we might need FTP/SFTP access to debug; you can get this information from your host or server administrator.
Was this article helpful?