To get your user ID you must visit your Vimeo profile page which can be accessed from the same menu as the showcases.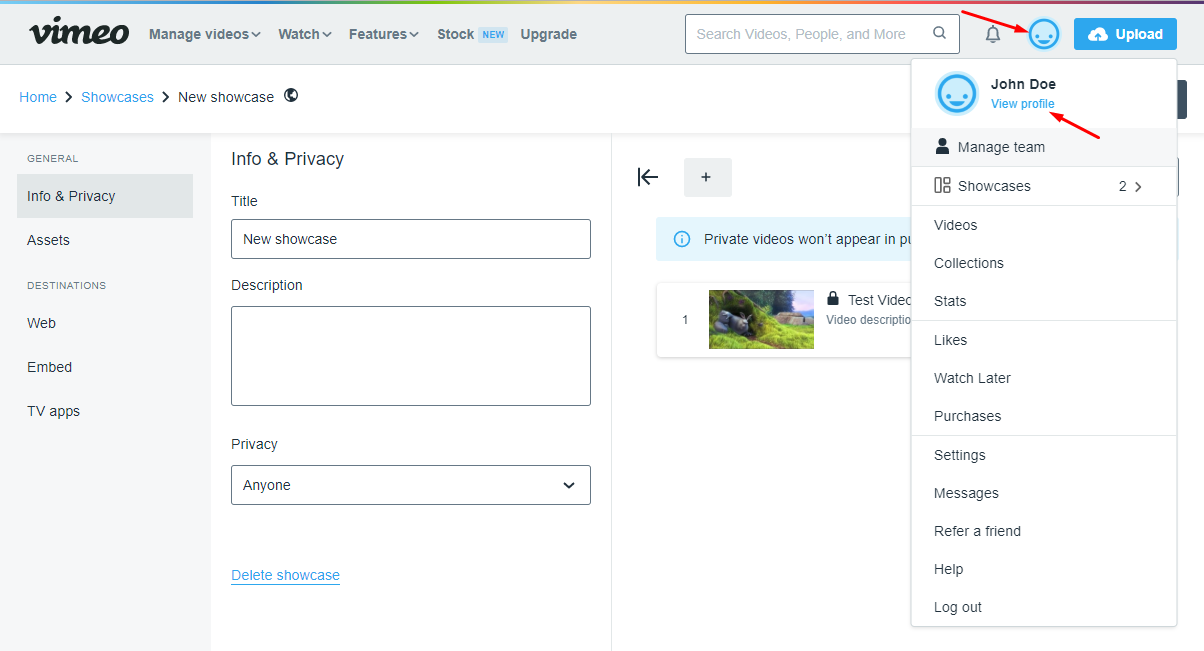 From your profile page you will need to go to your profile settings page.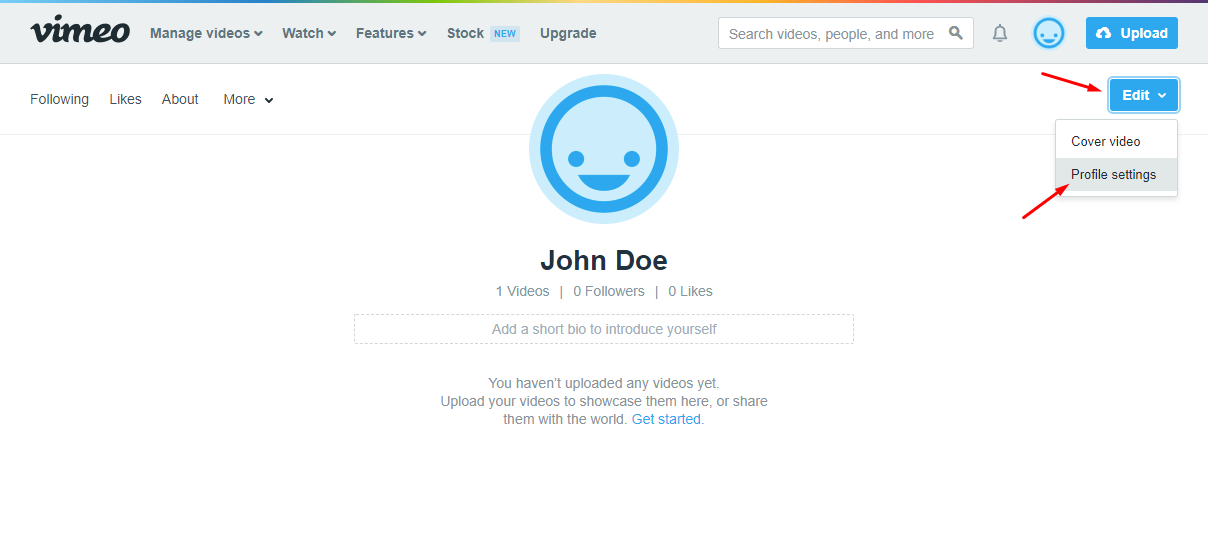 Into the settings page, your profile ID can be found at the top left section, next to your profile image.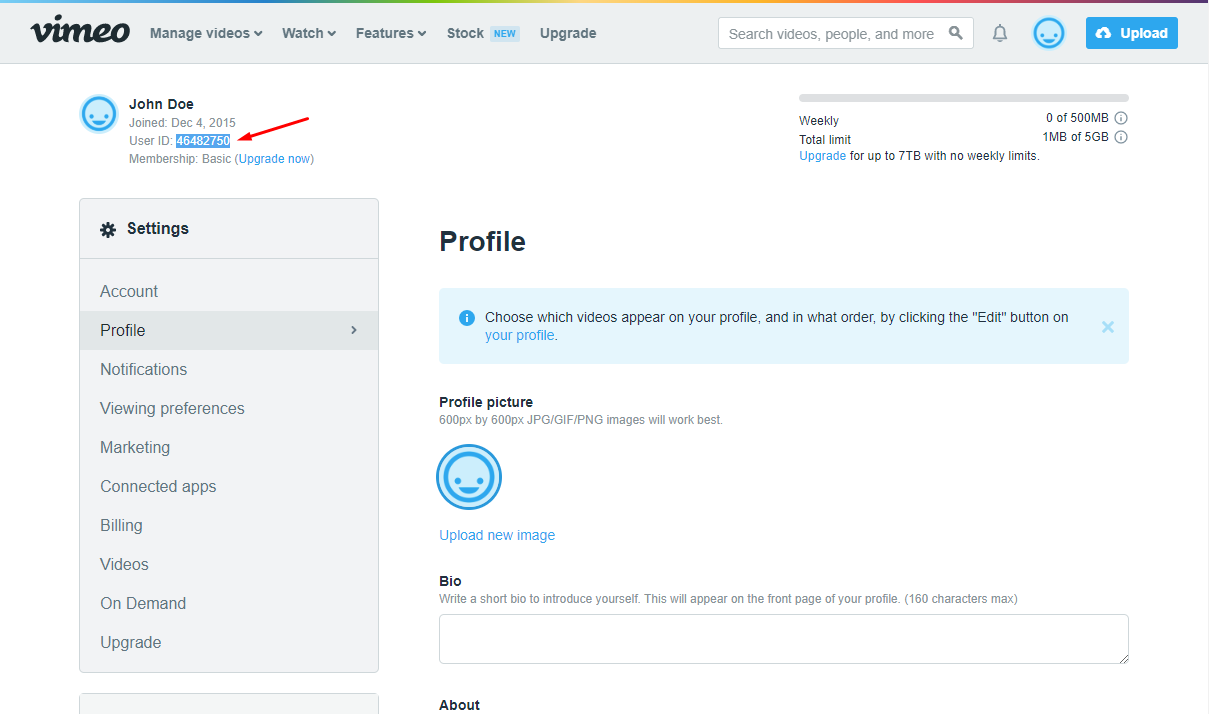 Having both user ID and showcase ID, we can now use Vimeotheque to query our album and import the videos as WordPress video posts.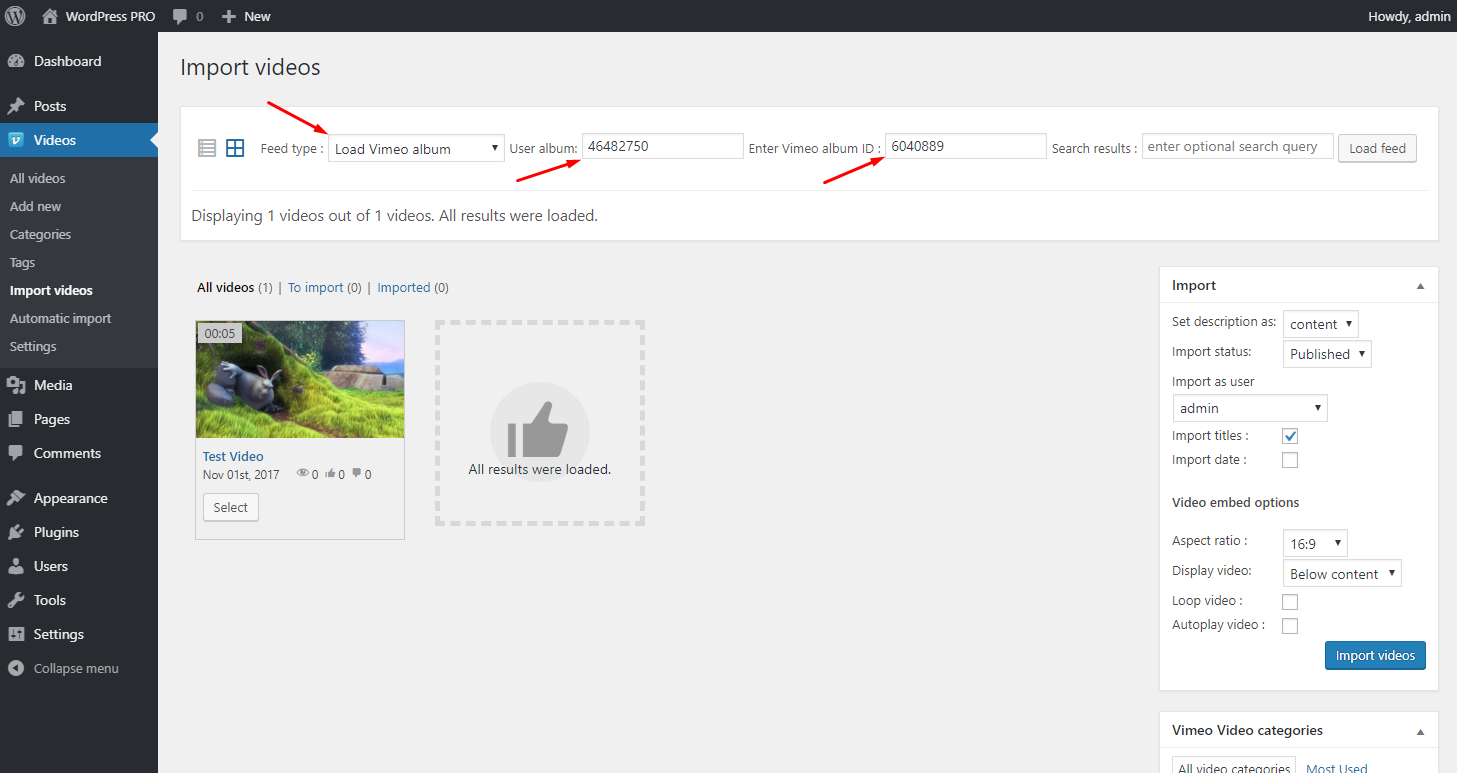 Was this article helpful?