The Membership plugins add-on creates compatibility with a number of membership plugins by hiding the video embed in posts that are protected by the membership plugin to which the current user doesn't have access.
Compatible plugins
The add-on introduces compatibility with the following WordPress membership plugins:
Memberful
Memberpress Basic
Members
Paid Member Subscriptions
Paid Memberships Pro
Restrict Content Pro
Simple Membership
Ultimate Member
WooCommerce Memberships
WP-Members
The list above is an open list; if you are using a membership plugin that isn't listed please contact us.
Add-on installation
The add-on can be installed from the Vimeotheque Add-ons page.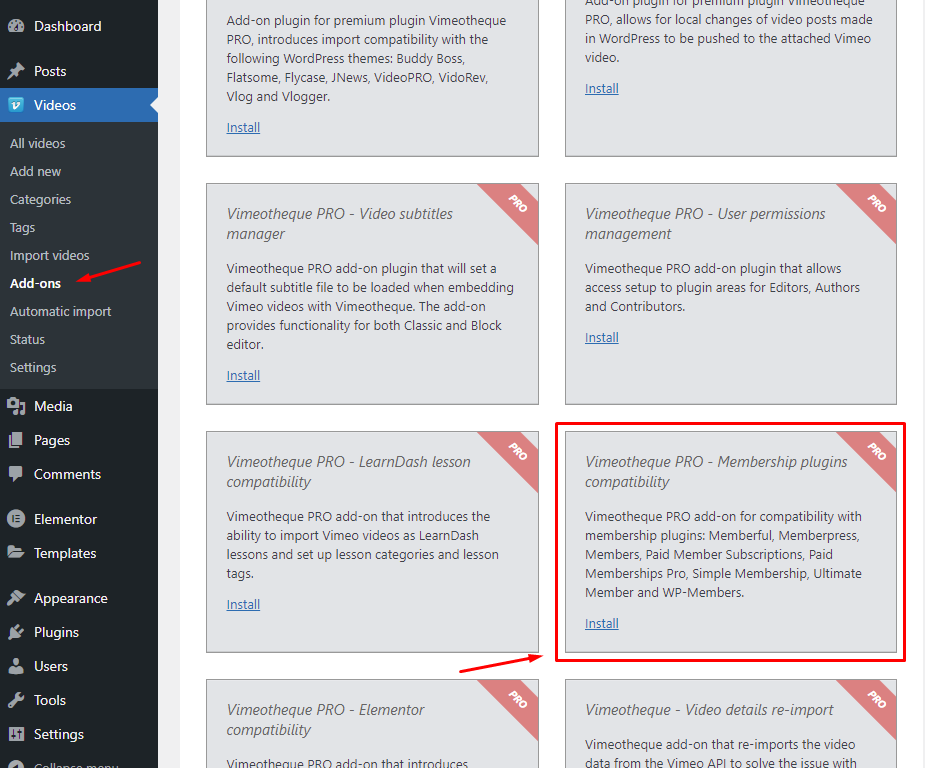 After activation, the add-on will automatically detect a compatible membership plugin and will begin protecting the video embeds; it does not require any setup.
Was this article helpful?