The User Permissions management add-on for Vimeotheque allows access setup to Vimeotheque admin areas for different user roles registered in WordPress.
Installation
The add-on can be installed from the Vimeotheque Add-ons page.
Setup
After successful installation and activation, the add-on will add a new tab in the Vimeotheque Settings page from which user roles can be granted access to various plugin administration areas.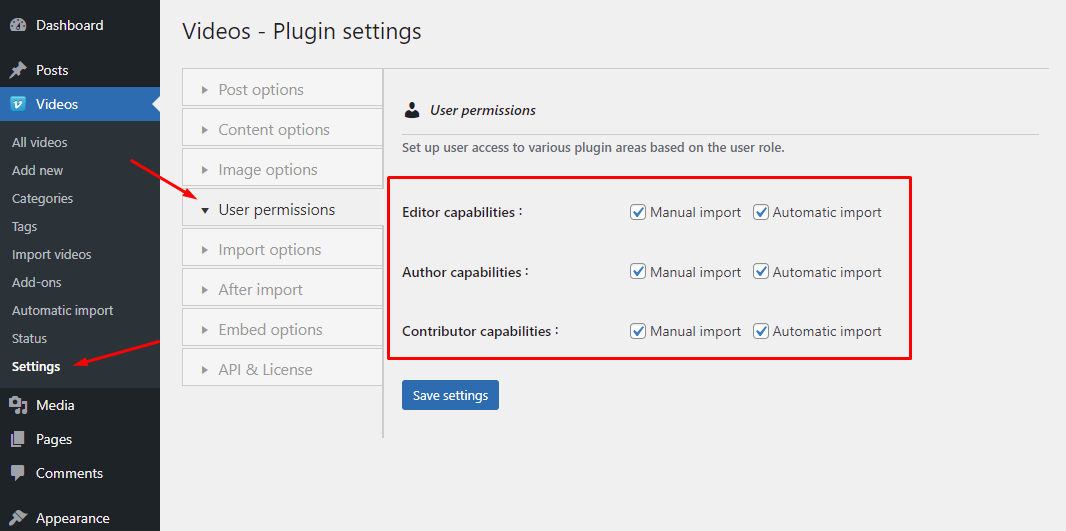 Only administrators can grant access to other user roles.
Was this article helpful?