The Vimeotheque Playlist Block allows you to add a video playlist to any post or page in your WordPress website. The playlist is created from Vimeo videos imported into WordPress as video posts which are managed by the plugin.
To add a new playlist block search for the "Video playlist" block type into the block editor.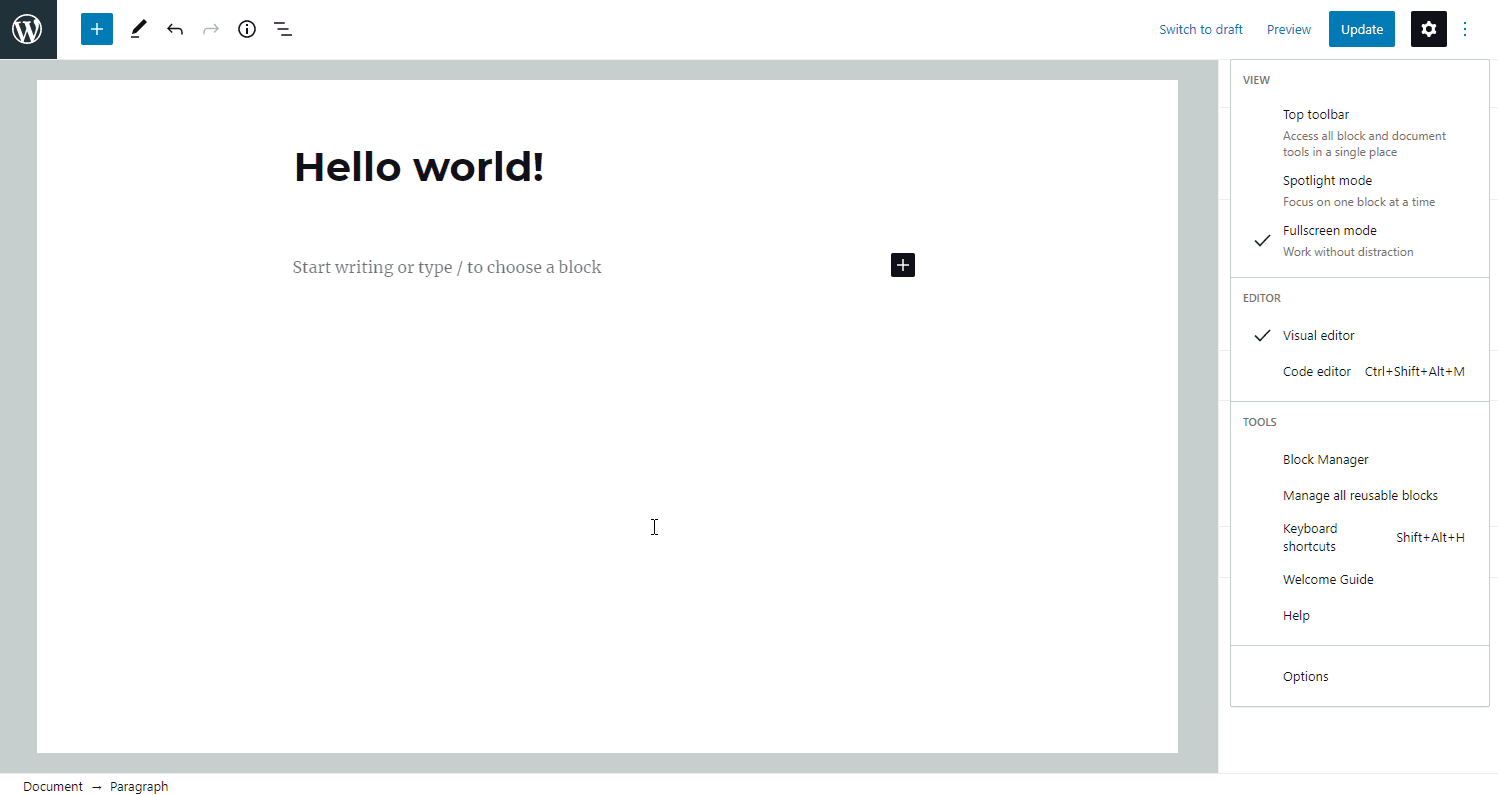 How to add videos from a category
To add videos from an existing category, in playlist block modal screen, go to tab Selected and choose the categories to display videos from.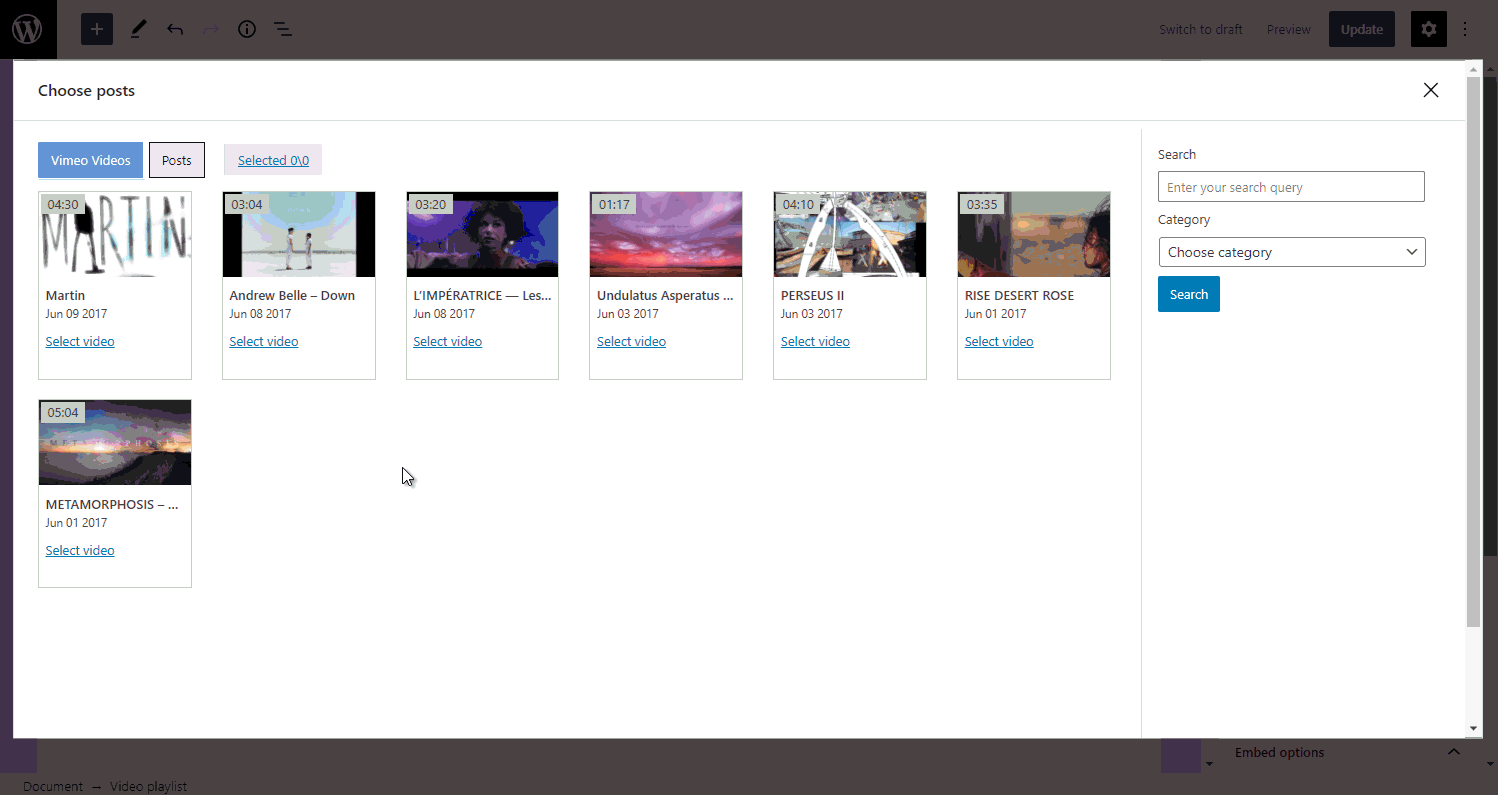 Playlist theme options
These options allow setup of the playlist theme, dimensions and alignment.
Theme
This option allows you to choose one of the available playlist themes.
The available options are:
Width
The playlist maximum width if the screen allows it. All playlist themes are responsive and will take the maximum available space if there's not enough space to cover the whole width.
Aspect ratio
The aspect ratio of the video embed; this option is disregarded if plugin option Allow videos to override player aspect ratio, available under Settings -> Embed options, is on.
Align
Playlist alignment in page. Available options are:
Embed options
The video embedding options.
Show title
When enabled, the video player will display the title of the video into the video embed.
Show byline
When enabled, the player embed will display the name of the video owner.
Show portrait
When enabled, the player will display the video owner avatar image.
Loop playlist
If checked, when the last video in playlist has finished playback, the playlist will start automatically with the first video.
Volume
Video playback volume; an integer between 0 (mute) and 100 (maximum volume).
Was this article helpful?