If you are using the Classic editor (enabled by the Classic Editor plugin), the shortcode visual interface implemented in Vimeotheque allows you to insert video playlists into any post type.
The shortcode visual interface is available only in the Classic Editor implemented by the Classic Editor plugin. For the block editor, Vimeotheque implements 3 blocks for embedding videos and video playlists.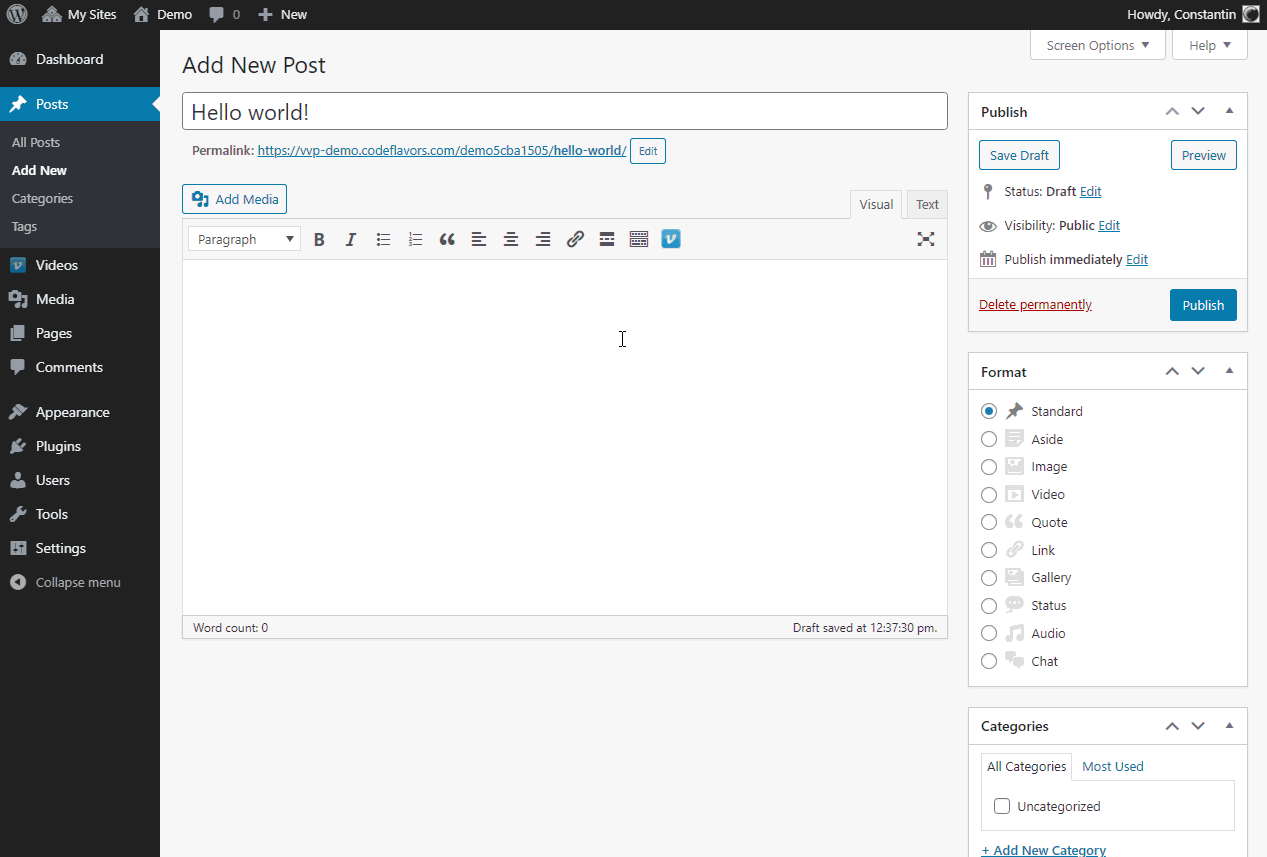 Shortcode parameters
videos: comma separated WordPress post ID resulted from importing a video using the plugin;
theme: playlist theme to use; can have values: default, carousel or wall;
loop: loop playlist (once a video has finished, the next starts automatically); values: 0 or 1;
volume: playback volume; integer between 0 (mute) and 100 (max);
width: width in pixels of the video;
aspect_ratio: aspect ratio of the video; can be: 4×3, 16×9 or 2.35X1;
The playlist shortcode inserted into your posts will look like this:
[cvm_playlist videos="post_id,post_id…" theme="default" playlist_loop ="1" volume="20" width="640" aspect_ratio="16x9"]
Was this article helpful?