By default, Vimeotheque will import Vimeo videos as custom post type vimeo-video or as regular post type post and will handle the video embedding.
If your WordPress theme can display videos using a special video template, the Themes Compatibility add-on will help you by adding the necessary compatibility to allow you to import videos as posts designed for your theme.
Compatible themes
The following themes are supported by this add-on:
Aztec Progression – TV Series compatibility
Bridge
Buddy Boss
Coppola
Flatsome
Flycase
JNews
VideoPRO
VidoRev
Vlog
Vlogger
The list above is an open list. If your theme is not in the list, please contact us and we will add the compatibility with your theme.
Add-on installation
The add-on can be installed from the Vimeotheque Add-ons page.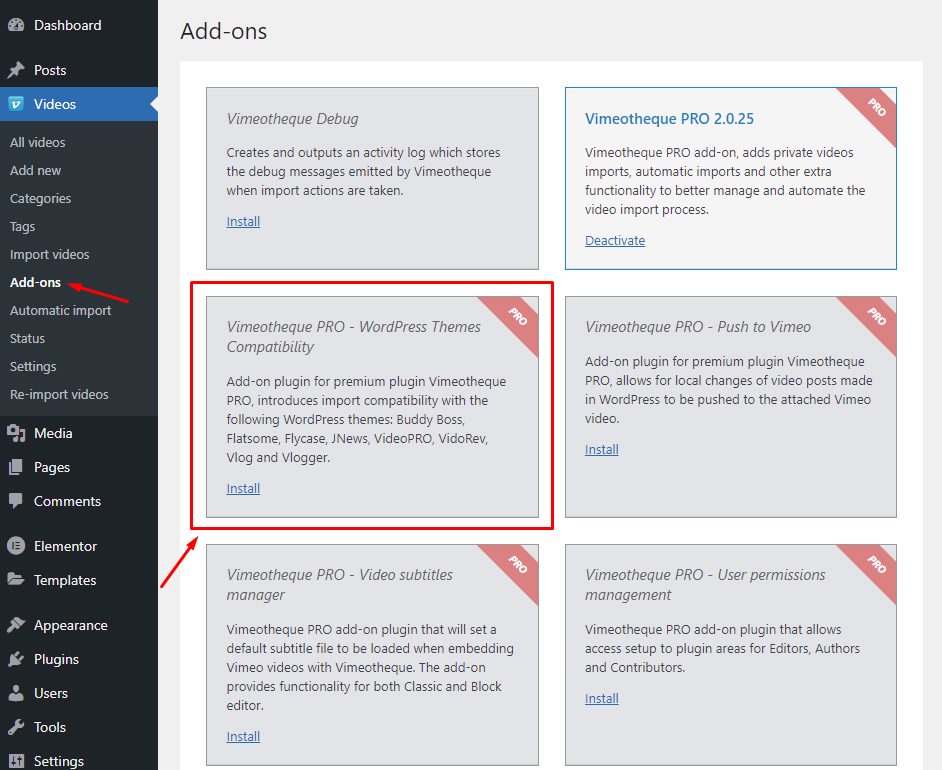 How to use
After successful installation and activation, if the add-on detects a compatible theme it will display in all importers a checkbox to confirm that the importer should import videos as posts compatible with the theme. If checked, the add-on will automatically fill any custom fields required by the theme to embed the video and will leave all embedding to be done by the theme.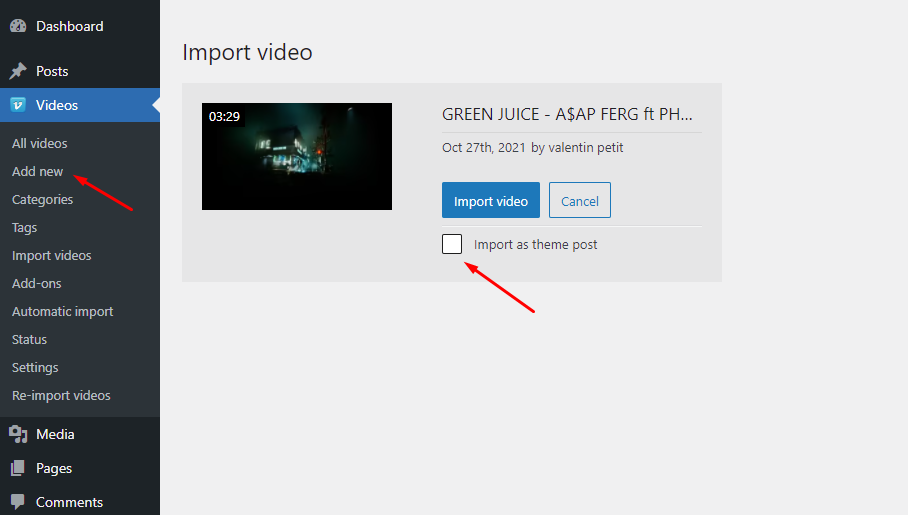 The option to import as theme post is displayed in all importers: single video import from the Add new page, manual bulk importer from the Import videos page and the automatic imports from Automatic import page.
Posts converter
For videos imported and embedded by Vimeotheque, if you would like to embed them using your WordPress theme video template, you can use the posts converter utility introduced by this add-on.
To use this utility tool, go to Vimeotheque "Settings" page and open tab "WP Theme".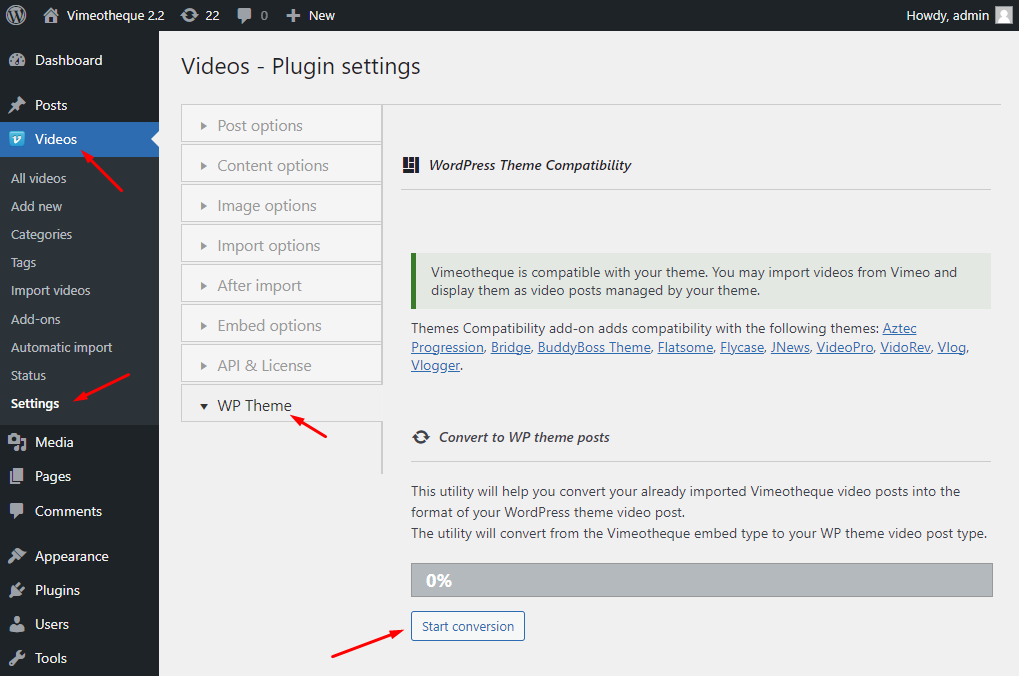 Once the conversion process has started you must keep the page open to allow the conversion to finish.
Was this article helpful?