The Vimeotheque Push to Vimeo Add-on is designed to help you make minor changes to your Vimeo videos directly from WordPress. Simply put, it can edit your video's title, description and view privacy setting on Vimeo directly from the WordPress post edit screen.
Grant plugin access
By default, Vimeotheque PRO will have only read access of your videos. In order to be able to edit your Vimeo videos from WordPress, you must grant edit access for the plugin.
After you successfully install and activate the add-on, go to Vimeotheque Settings page, tab API&License and grant edit access for Vimeotheque.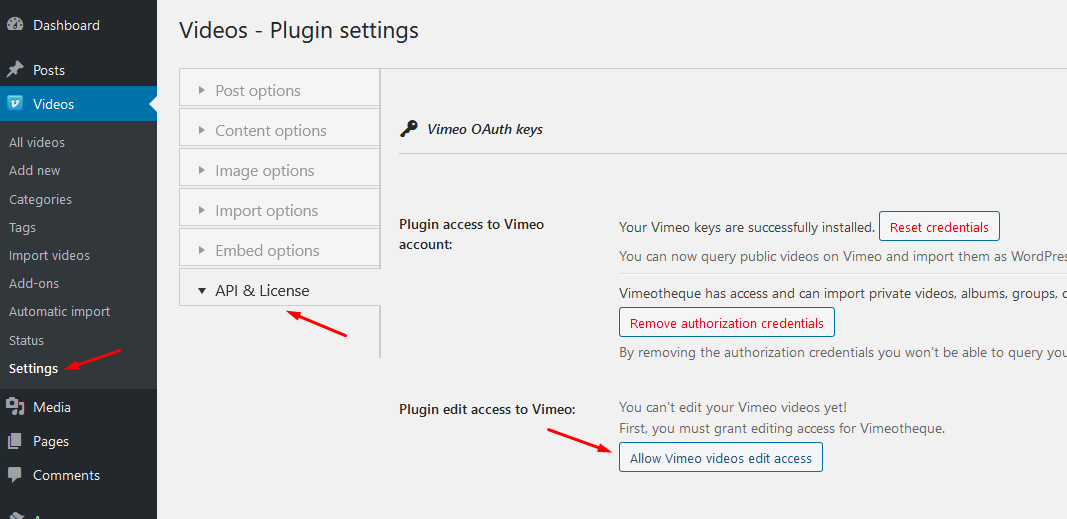 Push changes from post edit screen
Changes can be pushed to Vimeo from the post edit screen when you save a post.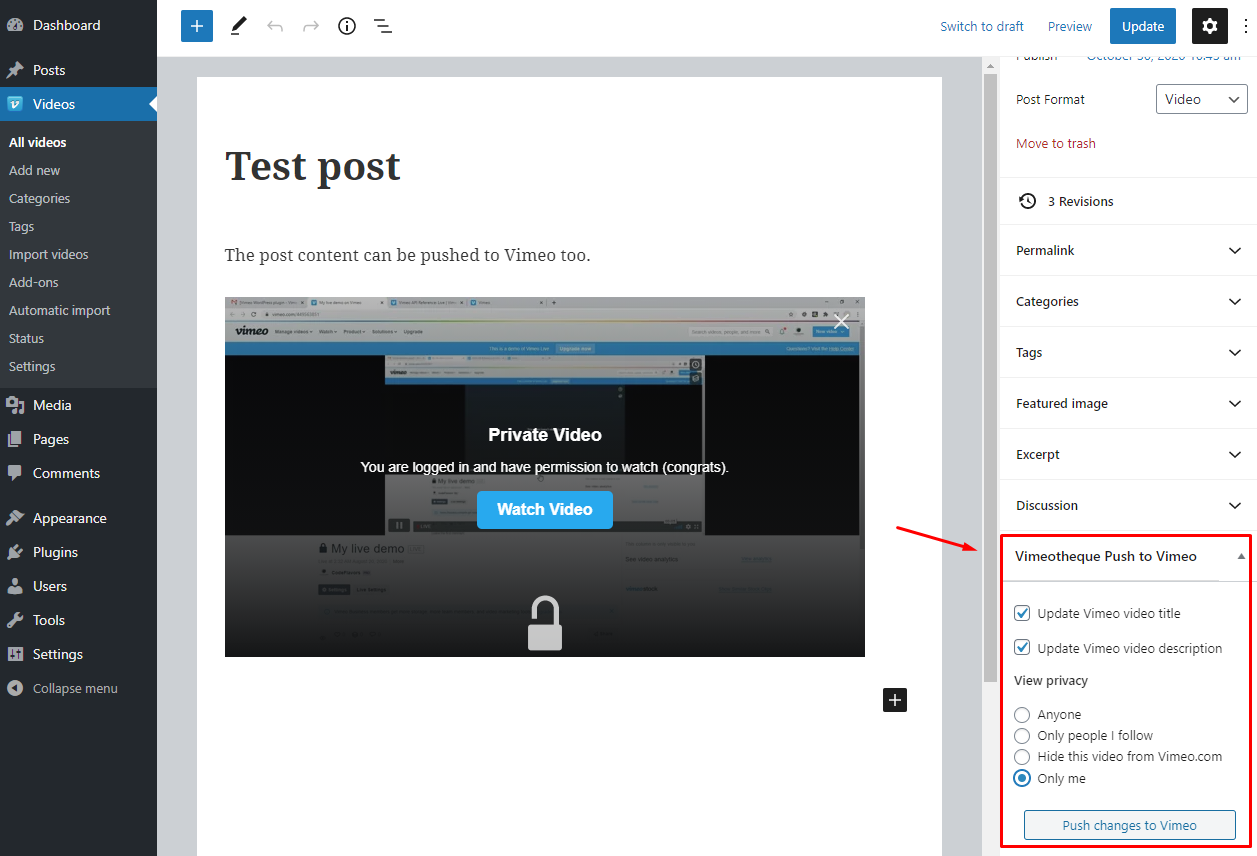 Saving the post won't push any changes to Vimeo. Only by clicking the Push changes to Vimeo button you will send the modifications to your video on Vimeo.
Was this article helpful?