Automatic bulk import allows you to import videos from Vimeo as WordPress posts by simply entering the feed details that you want to import and the import options (import titles, descriptions and such). It will automatically create posts in your WordPress blog that will display all content retrieved from Vimeo along with the video embed.
The rate at which the videos are imported can be controlled from plugin Settings page under tab Import options.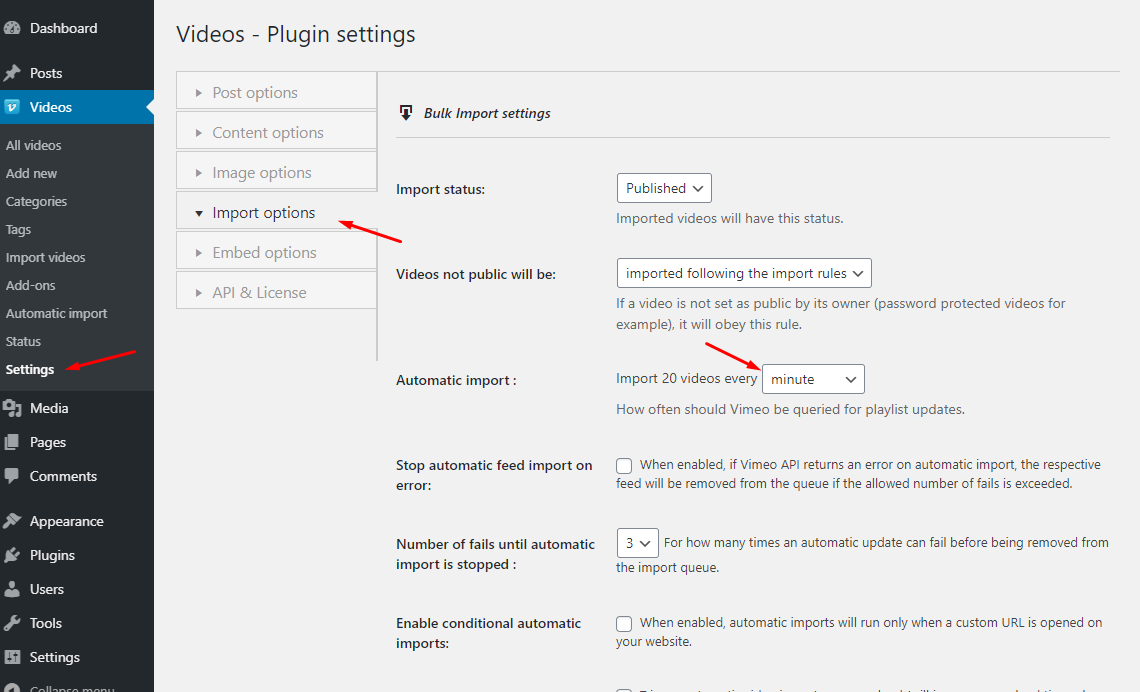 All WordPress posts will be created based on the settings from
Vimeotheque
Settings page
under tab
Content options
.
Imports under Automatic import are imported one after the other; after the update delay expires only one playlist will be imported at a time.
Creating a new automatic import
To add a new playlist to automatic import engine, simply click the Add new button in page Automatic import from plugin menu.

You will be presented with a form where you can set:
Playlist name: an internal reference name for you. This is used only for display purposes in administration.
Feed type: choose the feed type that you want to import. You can choose between Vimeo album, channel, user uploads, group or category.
Playlist ID: id of the playlist you want to import based on the feed type you chose.
Add to import queue: if enabled, playlist will be added to automatic import queue and will be imported when its turn comes.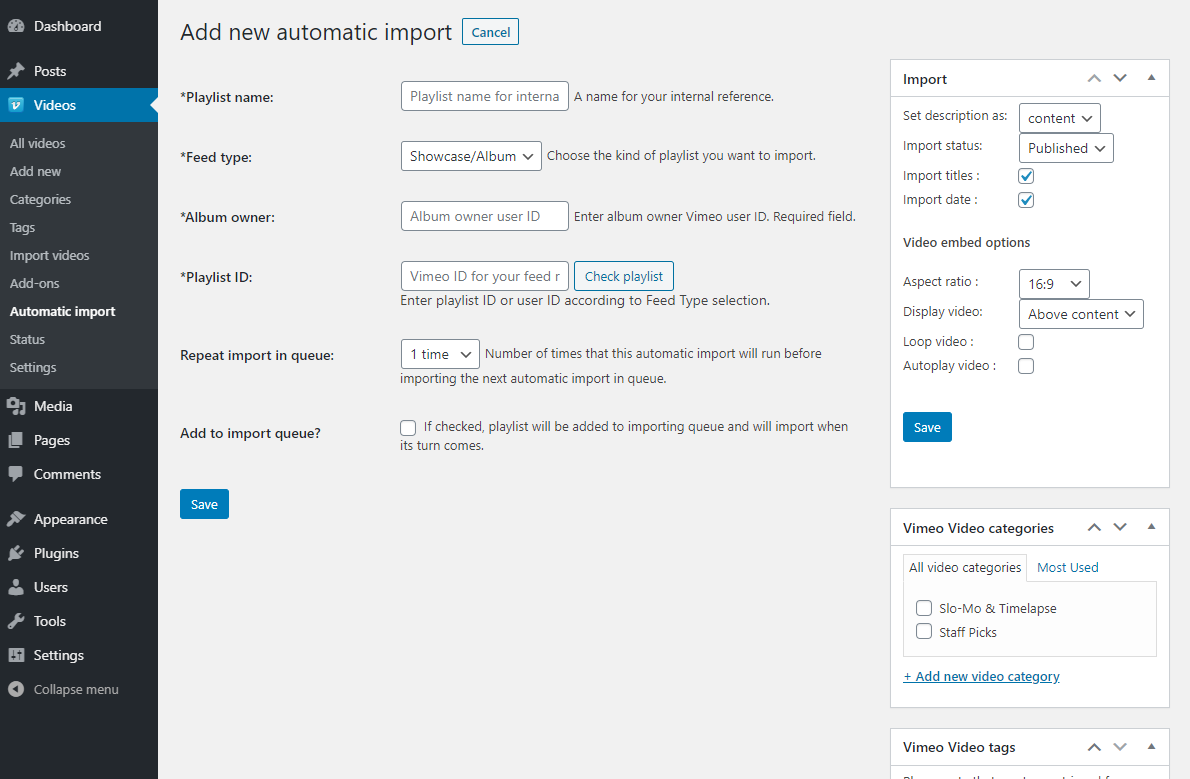 Note: Besides the basic feed import options, you can also set how the feed entries should be imported. You can set them to be imported into a given category and also can specify what tags to have. Also, you can choose how to import the Vimeo video's description, set a post status, import as a different user other than the currently logged one and whether to import titles or Vimeo video publish date.
Also, if your theme is compatible with the plugin, you can choose to import feed entries as posts compatible with your theme. If you choose this, all video embedding will be performed by your theme, the plugin will only create the posts and all the display will be taken care of by your theme.
Was this article helpful?