When importing videos using the manual bulk importer or the automatic import you will be presented with the option to choose the post status that the imported posts will have.
If the imported feeds have private videos, Vimeotheque can be instructed to import those posts or skip them from importing.
Imported posts setup
The default post status that will be set for both bulk importers (manual importer and automatic) will be the same as the one from plugin Settings page under option Import status.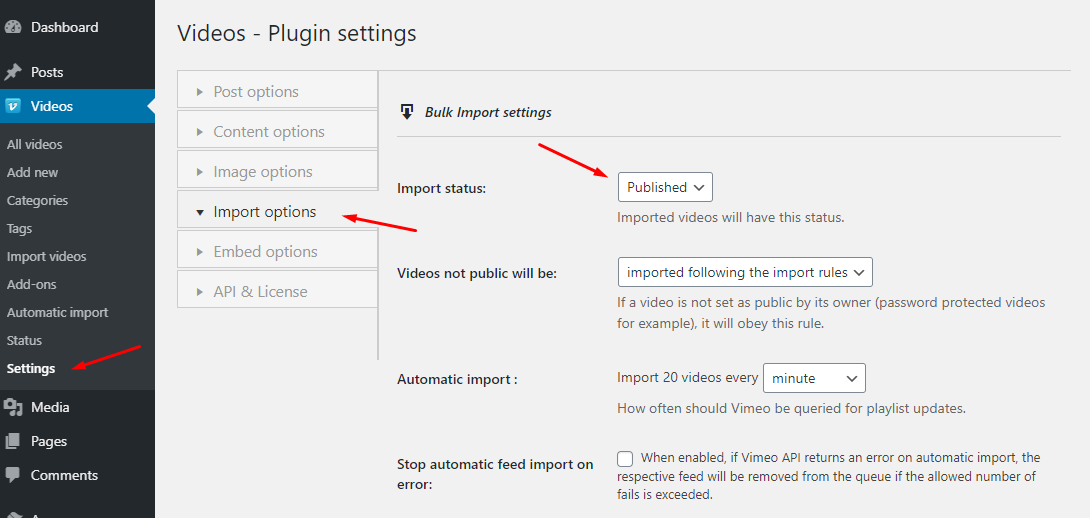 The available post status options are:
Published: all imported posts will be immediately visible in your website front-end;
Draft: all posts will have status draft and will not be visible in your website front-end;
Pending: all posts created from the imported videos will have status Pending review and will not be visible in your website front-end.
Non public videos management
When importing the videos from a certain feed (channel, showcase, etc.), if the plugin encounters a private video it will import it by following the setting from Import status.
Management of private videos can be modified by option Videos not public will be available in plugin Settings under tab Import options.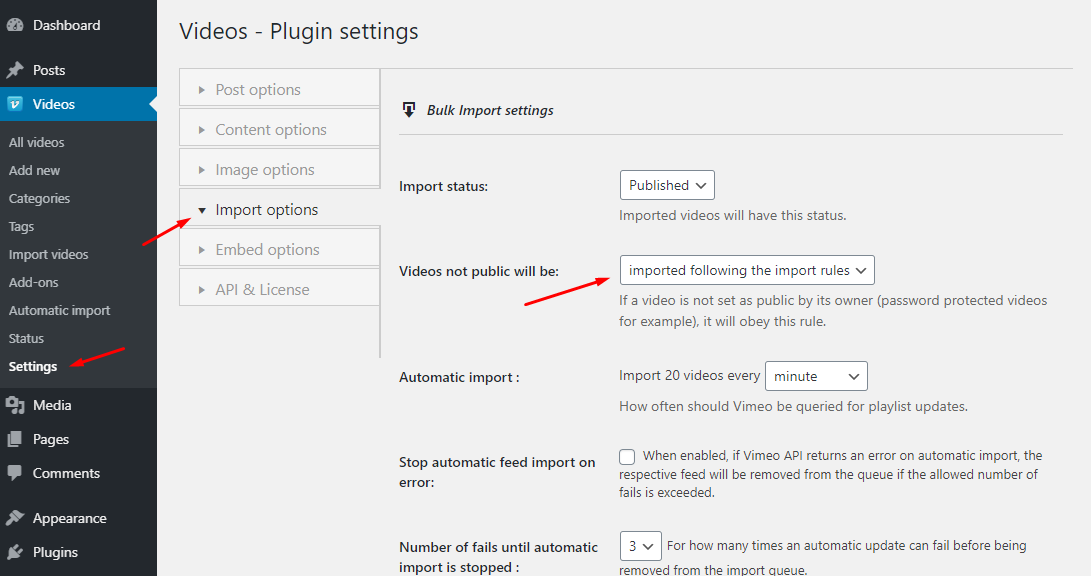 Available options are:
import following the import rules: private videos will be imported as post having the status specified under Import status or in the automatic import setup;
import as posts pending review: private videos will create posts having status Pending review;
skip from importing: private videos will not be imported (Vimeotheque won't create posts from them and will simply skip them).
A private video is a video that has its Vimeo Privacy settings under option
Who can watch
set to anything other than:
Anyone;
People with the private link;
Hide this video from vimeo.com.
Was this article helpful?